[ita] É arrivato il momento di concludere i racconti della Bolivia… e secondo voi dove potevamo andare se non al Lago Titiqaqa? Quindi lunedì scorso partiamo in direzione Copacabana, alla volta dell'Isla del Sol – la culla della civiltà Inca – là dove nasce il Sole. Sogni d'infanzia realizzati, ma anche fantasie di grandi che troppo spesso vivono lontano dalla vita che ancora si pratica sul lago. Una vita senza macchine, prevalentemente di agricoltura, pesca e coi ritmi scanditi dalla luce del Sole e della Luna.
[eng] It's time to end our Bolivian tales… and where could we go other than Lake Titiqaqa? So last Monday we headed to Copacabana, destination Isla del Sol – cradle of the Inca civilization – where the Sun was born. Childhood dreams come true, but also fantasies of adults who too often live far from the way of life that is still practice at the lake. A life without cars, mainly made of agriculture, fishing and rhythms set by Sun and Moonlight.
[esp] Llegó el momento de terminar nuestras historias de Bolivia… ¿y adónde pensaban que podíamos ir a parte del Lago Titiqaqa? Así que el lunes pasado partimos en dirección Copacabana, con destino Isla del Sol – la cuna de la civilización Inca – allí donde nace el Sol. Sueños de niños realizados, pero también fantasías de adultos que muy a menudo viven lejos de la vida todavía practicada en el lago. Una vida sin coches, principalmente de agricultura, pesca y con los rítmos señados por la luz del Sol y de la Luna.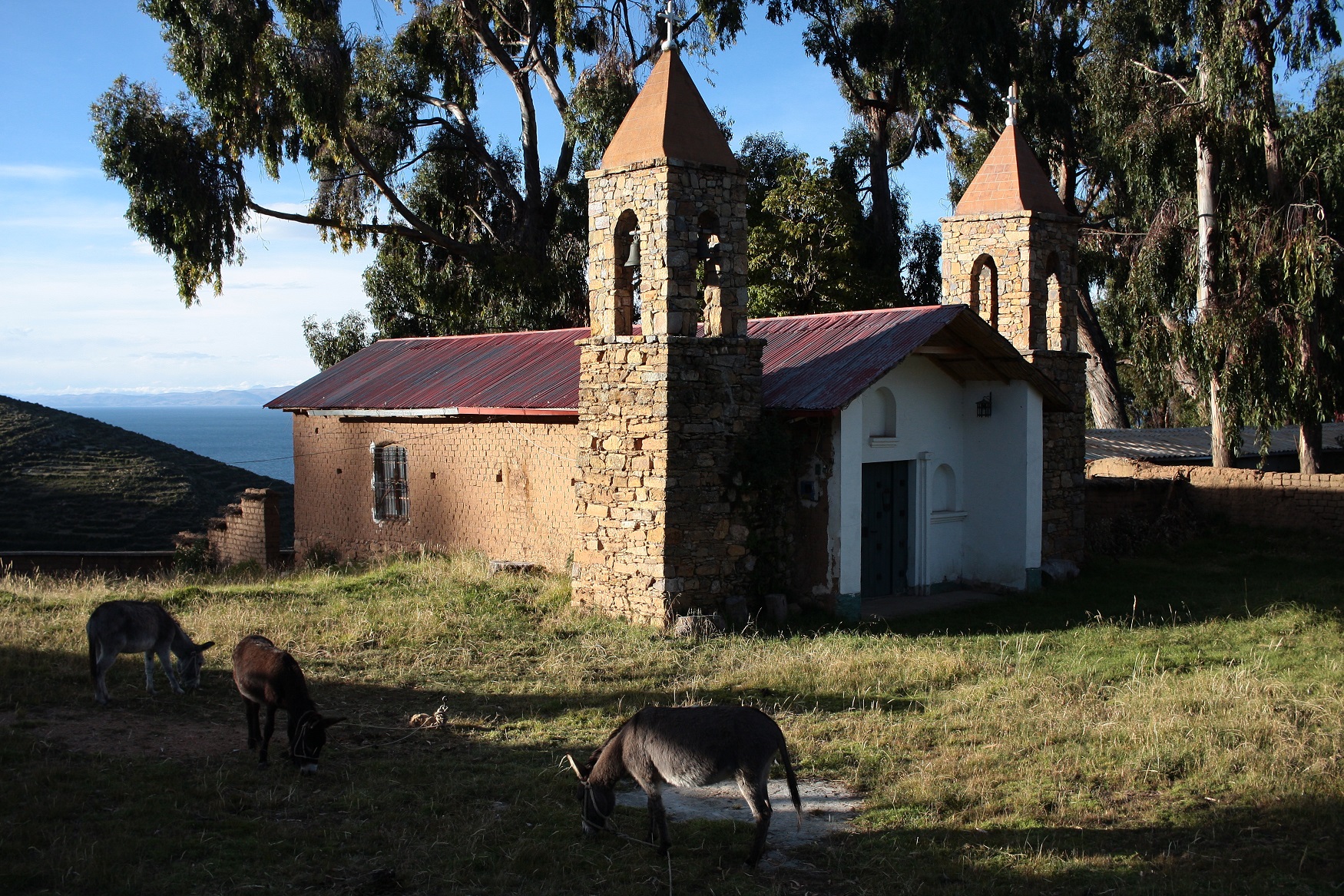 [ita] Due giorni di escursione per scoprire quest'isola meravigliosa, da sud a nord, attraverso le voci della gente locale. Di tutte quante scegliamo quella di Basilia, una giovane donna che ci ha detto così: "è il momento della raccolta, prima delle gelate invernali. Nell'isola si piantano fave, quinoa, amaranto, mais e canna da zucchero – tutti prodotti tipici che continuano ad essere coltivati secondo le antiche pratiche inca dei terrazzamenti – per il consumo locale. Eppure il turismo è crescente, soprattutto da quando c'è l'acqua corrente, quindi gli abitanti che hanno deciso di dedicarsi ai lavori alberghieri si stanno adeguando alle necessità del turista. E il turista è esigente. O semplicemente troppo debole. Così, per esempio, un agricoltore non può vendere la propria quinoa ai ristoranti perché coltivata e selezionata in modo tanto naturale da poter danneggiare uno stomaco bianco." Ha aggiunto Basilia che, prima dell'arrivo del sapone, i residui spumosi che si creavano con la pulizia della pianta di quinoa venivano usati per lavare. Ormai non si utilizzano più, come più si offrono cibi tradizionali ai gringos "stranieri"…
[eng] A two-day trekking from South to North to discover this marvelous island through the local people's voices. Among many we choose that of Basilia, a young woman who told us so: "it's harvesting time, before Winter frosts. On the island we plant broad beans, quinoa, amaranth, corn and sugar cane – all typical products that are still cultivated according to the Inca ancient practices of terracing – for local needs. However tourism increases, even more since there's running water, therefore the inhabitants who opted for hospitality jobs are adapting to tourists' necessities. And tourists are demanding. Or simply too weak. That's why, for example, a farmer can't sell his/her own quinoa to the restaurants as it is cultivated and selected in such a natural manner that it could damage white stomachs." Basilia then added that, before the arrival of soap, the foamy residues created by cleaning quinoa plants were used for washing. It's no longer done, like they no longer offer traditional food to gringos "foreigners"…
[esp] Dos días de excursión para descubrir esta isla maravillosa, de norte a sur, a través de las voces de la gente local. Entre muchas escogimos aquella de Basilia, una mujer jóven que nos contó así: "es el momento de la cosecha, antes de las heladas del invierno. En la isla se plantan habas, quinoa, amaranto, maíz y caña de azúcar – todos productos típicos que todavía se cultivan según las antiguas prácticas incas de las terrazas – para el consumo local. Pero el turismo está creciendo, sobre todo desde que hay agua corriente, así que los habitantes que decidieron dedicarse al hospedaje están aceptando las necesidades del turista. Y el turista es exigente. O simplemente demasiado débil. Así que, por ejemplo, un agricultor no arriesga vender su propia quinoa a los restaurantes como está cultivada y seleccionada de manera tan natural que podría lastimar un estómago blanco." Basilia también añadió que, antes que el jabón llegara, los residuos espumos que se creaban con la limpieza de la planta de quinoa se usaban para lavar. Ahora ya no se hace y tampoco se ofrece comida tradicional a los gringos "extranjeros"…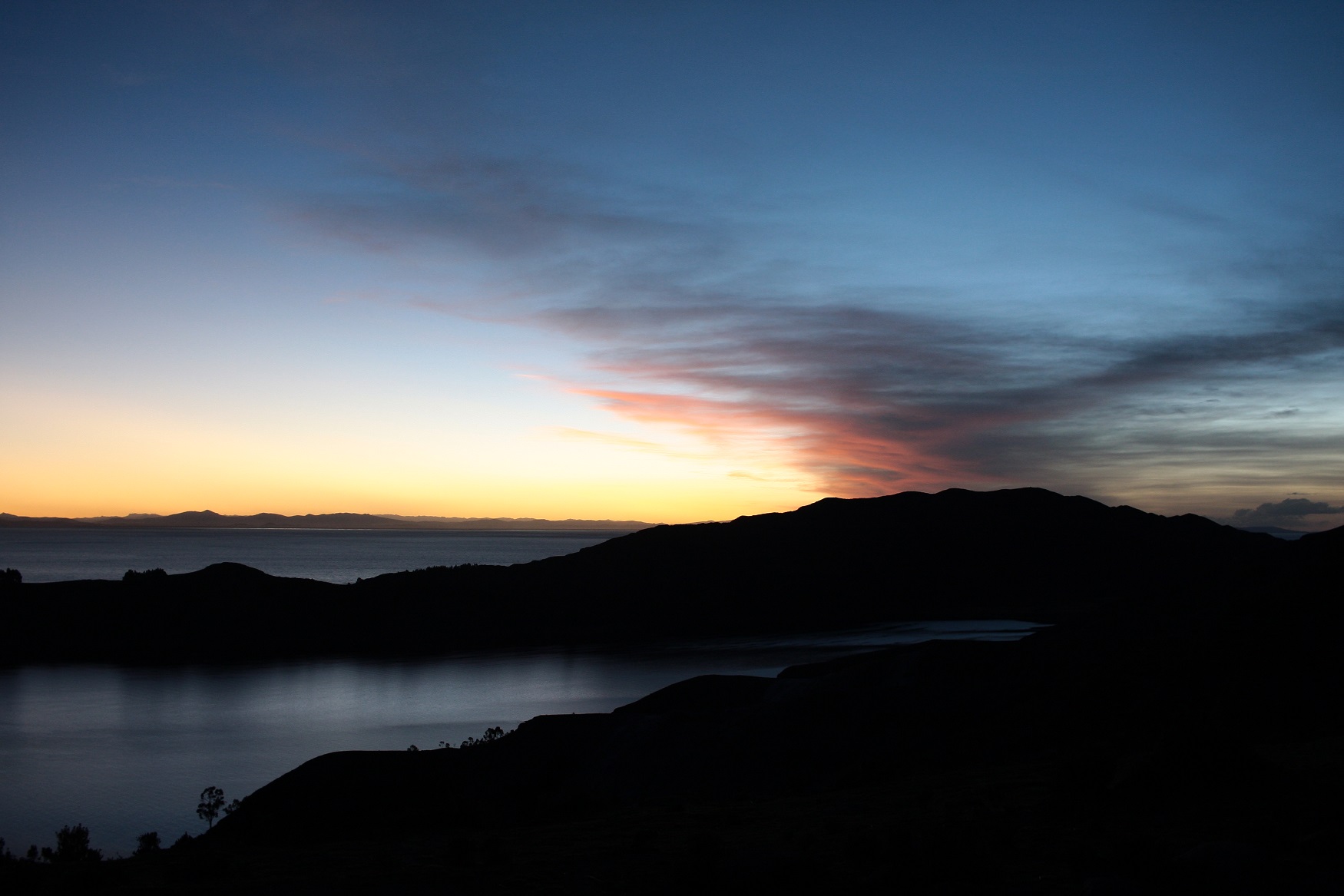 [ita] …dopo qualche ricerca, abbiamo trovato pane e formaggio fatti in casa e così siamo andati avanti felici e contenti… vedendo anche che c'è chi continua a rispettare l'architettura tradizionale, costruendo sia case che hotel con mattoni di fango e tetti di paglia. Il progresso sarà pure inevitabile coi suoi pro e contro, ma non dimentichiamoci che tutti/e abbiamo la possibilità di scegliere… se, uscendo la sera per l'Isla del Sol, mangiare una pizza o una empanada casereccia.

[eng] …after some searching, we found local bread and cheese hence we happily went along… also seeing that there are those who keep respecting traditional architecture, building both houses and hotels with mud bricks and hay roofs. Progress with advantages and disadvantages may be inevitable, though we shouldn't forget that the possibility to choose is in our hands… if, going out at night on the Isla del Sol, we will eat pizza or a homemade empanada.

[esp] …tras alguna búsqueda, encontramos pan y queso caseros y así contentos seguimos adelante… viendo también que todavía hay personas que siguen respetando la arquitectura tradicional, construyendo casas y hoteles con ladrillos de barro y tejados de paja. El progreso con sus beneficios y obstáculos si será inevitable, pero no olvidemos que todo/as tenemos la posibilidad de decidir… si, saliendo de noche por la Isla del Sol, comer una pizza o una empanada casera.